World-Wide Trolleybus Systems
Part of the Trolleybuses Galore site
This page will eventually contain links to systems of interest around the world which I have visited and photographed.
Click here for trolleybus museums around the world.


Videos available on some of these pages. V next to the page indicates video link for this system - go to system page to access.
Follow the links below when available:
There are still 340-350 trolleybus systems around the world, despite significant numbers of closures during the late twentieth century. In particular the UK became completely trolleyless (except for museums) in 1972, unfortunately just before the energy crises of the 1970's and the upsurge of Green awareness which may have saved them. It may surprise many people from the western world how many systems there are, and that during the 1990's, for example, more systems opened (37) than closed (29). This is probably because most current systems are in what was the Eastern Bloc (Czech Republic, Slovakia, Romania and former USSR Republics) and far-flung places like China.

I may get to list all the operating systems here at some stage, but for the moment a few statistics will have to suffice:

In 1998 systems running in various parts of the world were as follows:

| | |
| --- | --- |
| Zone | Number of systems |
| Former USSR | 185 |
| Eastern Europe | 58 |
| Western Europe | 46 |
| P.R. China | 25 |
| South/Central America | 10 |
| North America/Canada | 9 |
| East Asia | 8 |
| West Asia | 2 |
| Australia/New Zealand | 1 |
| Africa | 0 |

There were also 14 new systems under construction (in the former USSR or Eastern Europe).

I welcome comments on this website or on the subject of trolleybuses generally. News of systems from around the world is gratefully accepted. Contact me at -

France
Holland, Arnhem
Belgium, Gent
Germany, Solingen
USA:-
San Francisco; Seattle
Canada:-
Toronto; Vancouver; Edmonton
Czech Republic
Greece, Athens
Italy V
Switzerland
Austria:-
Salzburg; Innsbruck
China, Dalian
Sweden, Landskrona
Poland, Gdynia V
This page is still Under Construction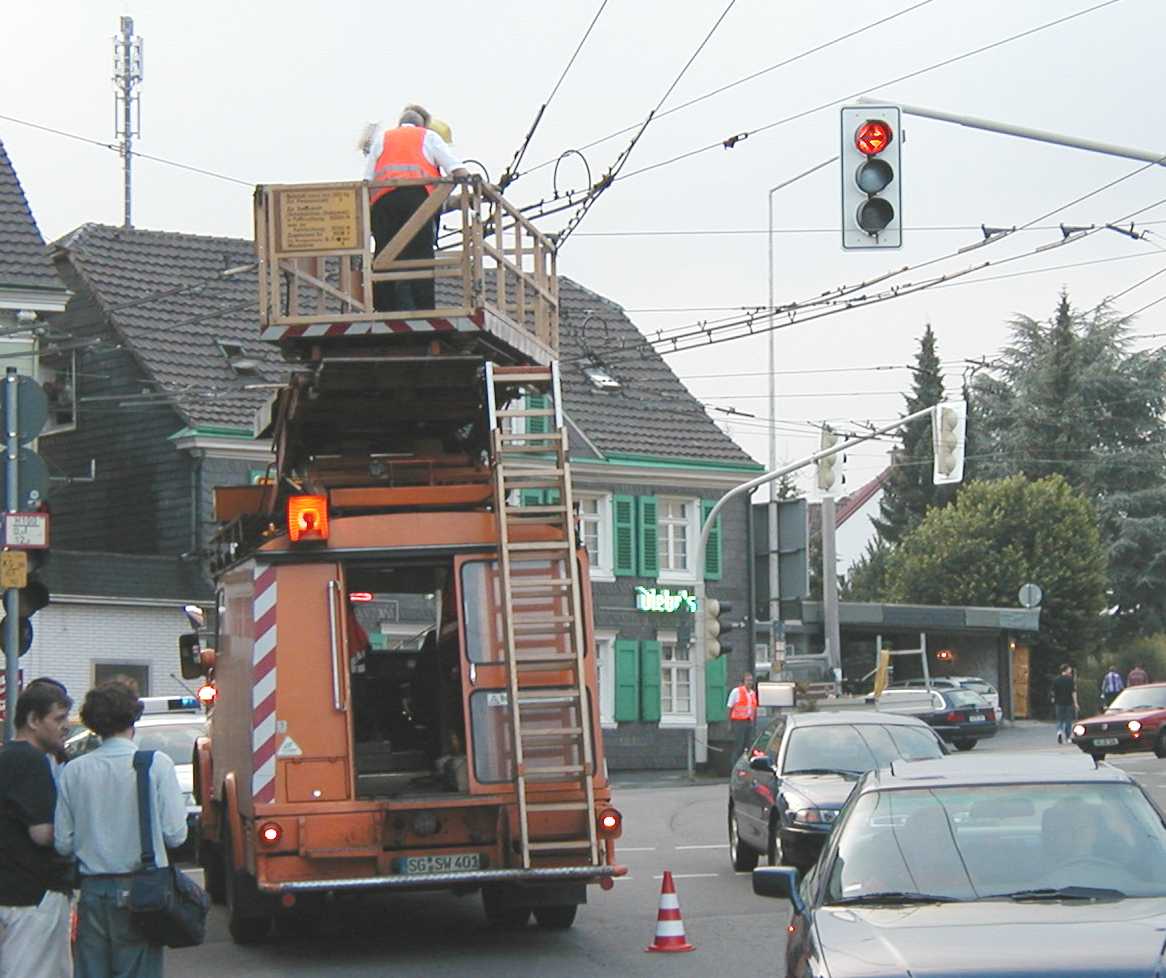 Repairing damaged overhead in Solingen (Germany).