Taken in 2000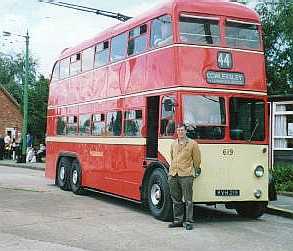 OK, so I don't take the best photograph in the world, but this was a proud day at the Sandtoft Gathering 2000. 619 was passed out for service for the first time in 20 years, and I was shortly to be passed out as an official driver for the first time!
Taken in 2003 by Peter Blears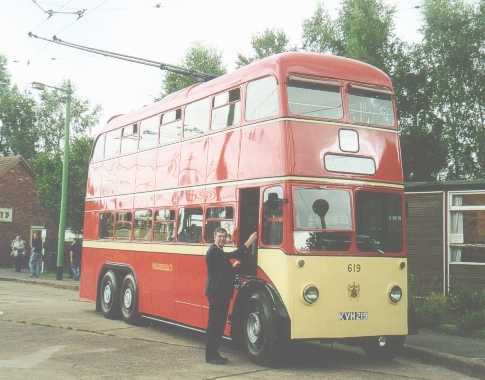 Things have moved on. 619 now has had the interior refurbished, a repaint, correct transfers, a new front panel, Huddersfield crest, new stencilled numberplate and dangling foglight. I now have a replica Huddersfield Corporation Passenger Transport jacket.